News
Software supplier 4PS becomes a shareholder in process and integration specialist Be-Sync
Birmingham, UK – 1st of May 2020
4PS, a leading technology company providing end-to-end business software for the construction industry  becomes a shareholder in the activities of Be-Sync. Be-Sync supports businesses with chain integration and process efficiency and also specialises in construction. By joining forces  the two organisations allow for all Microsoft products, services and platforms to be available for construction businesses through a single point of contact.
Good partners
4PS and Be-Sync have been working together for years and have many joint customers, each with products and services based on different Microsoft platforms. The use of Microsoft platforms has increased enormously lately which has led to the need for them to be more tightly linked. It is now possible for MS Power Apps, Dynamics365, Office365, Teams and many more Azure services to be seamlessly integrated  and easily accessible through the cloud. Be-Sync will continue to operate under the same name and will serve both its own and joint customers. Be-Sync will be represented in one of the 4PS offices in Ede.
André Overeem, Partner of 4PS, comments: "We are delighted to welcome Be-Sync to the organisation. This is a step forward in providing a comprehensive service of Microsoft solutions for construction businesses. 4PS is committed to delivering efficiencies and supporting increased productivity for both customers and the construction industry in general. By joining forces with Be-Sync, 4PS creates a platform that helps further enhance growth and commitment to the Construction, Civil Engineering, Service and Maintenance, Housebuilding, Plant and M&E/specialised works sectors."
Ruud Mol, director of Be-Sync, adds: "With this important move, we can offer our current and future customers an even better service. Being part of 4PS, we can now also rely on the expertise of more than 260 colleagues, which certainly offers a direct benefit to our customers. We are very excited about the future and looking forward to writing our success story together."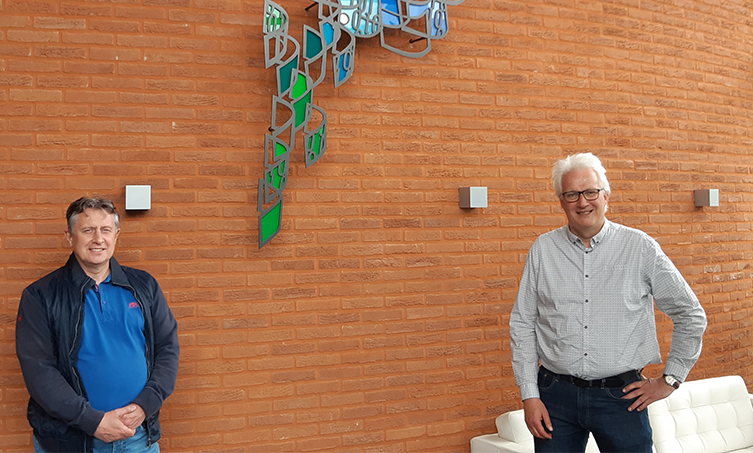 About 4PS
As a market leader, 4PS has been developing, implementing and maintaining standard software solutions for construction, civil engineering, housebuilding, mechanical and electrical, service and maintenance and plant industry for 20 years. With more than 260 professionals, we work daily on applications  that improve efficiency for more than 450 customers around the world. 4PS has offices in Birmingham (UK), Ede (NL), and now also in Ghent and Hasselt (Belgium).
Digitisation is all about simplicity
The standardised software 4PS Construct runs on the latest and most user-friendly technology at the moment: Microsoft Dynamics 365 Business Central. With portals, planning tools and apps, 4PS software supports the primary business processes in preparation, implementation and aftercare covering the full lifecycle of construction projects in the industry. More information about the integrated software solution from 4PS can be found here.
About Be-Sync
Be-Sync has been supporting the construction market for 15 years with the development and implementation of specific ICT solutions for document management, (project) information, equipment management and the automation of information flows via MS SharePoint, MS Office365 and MS Teams. More information about Be-Sync can be found here.